Most clients at Phoenix Rising undergo a 30 day rehab since it is an excellent time frame to neatly bundle a variety of care approaches to facilitate healing. Patients with very severe addictions also have the option of undergoing much longer stints in rehab. For example, recovering substance users can attend 60 or 90 day rehab programs.
What should you expect during a 30 day rehab stay though? More importantly, how will it help you heal from a substance abuse problem?
Who's a Good Candidate for a Residential 30 Day Rehab?
You want to stop abusing a drug or alcohol but you can't seem to stop on your own. You've probably already tried cutting back at home. In fact, time and time again, you've tried to limit your use of the substance. However, you weren't successful.
Whenever you tried to set a drug or alcohol limit for yourself, you'd blow right past it. Recently, you've also noticed that you deal with withdrawal symptoms when you don't use drugs or alcohol.
When a person suffers from withdrawal symptoms anytime he or she minimizes or discontinues use of alcohol and drugs, that person suffers from substance dependency. Once an individual suffers from alcohol dependency, the development of alcohol addiction isn't much further behind. So, anyone that experiences withdrawal symptoms from alcohol or drugs needs professional help. At Phoenix Rising, our therapists routinely work with good people like you who need assistance with quitting a substance.
30, 60, or 90 Days: Which is Best?
Almost all clients do well during a 30 day rehab program. Still, some clients need a little more time than 30 days to fully achieve sobriety. This is when 60 and 90 day rehab programs kick in.
At the 30, 60, or 90 day Phoenix Rising Recovery rehab center in Southern California, you can take the time that you need to start your rehab program. There's no rush; each client is unique and heals at his or her own pace. As a result, everyone's care approach looks different.
30 Day Rehab Programs
30 days is considered the standard length of rehab programs. This is because 30 days is approximately how long it takes to:
Clinically assess a new rehab patient
Identify behavioral areas of concern within a new rehab patient
Help a new rehab patient establish personal goals to help fix those areas of behavioral concern
Create and go through a proper addiction treatment plan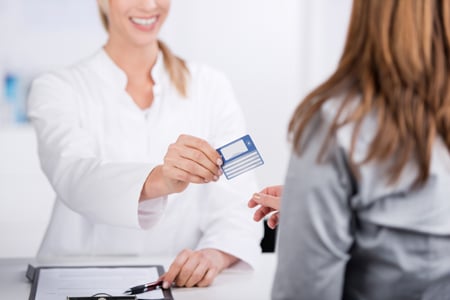 Some people would find that 30 days in treatment is short term rehab that doesn't give people enough time for the lessons and coping mechanisms they need to develop. This can make it hard to maintain sobriety long-term after attending just a 30 day rehab program. That's why more extended forms of rehab such as the 60 and 90 day rehab programs exist.
To help maintain sobriety after a short term rehab, individuals should make sure to attend aftercare. Examples of aftercare treatment programs to attend after 30 day rehab programs include sober living, 12-step programs, and extended individual and group addiction therapy.
30 day rehab programs are technically not as effective as 60 or 90 day rehab programs when it comes to helping people to develop the helpful habits and healthy ways of living. Still, there are benefits to attending a 30 day rehab program.
One major benefit of attending a 30 day rehab program as opposed to a 60 or 90 day rehab program is the money that doing so will save you. Short term rehab programs are typically offered at a fraction of the cost of 60 and 90 day rehab programs.
60 Day Rehab Programs
60 day rehab patients go through essentially everything that 30 day rehab patients do. But the treatment process is much more in-depth. Since 60 day rehab programs are longer than 30 day rehab programs but less than 90 day rehab programs, they're a good middle ground form of rehab.
Due to its extended amount of time, 60 day rehab programs tend to incorporate a wider range of medical and behavioral therapies. These rehab programs also tend to use their extended time to incorporate more recovery and aftercare preparation than 30 day programs.
90 day rehab programs are arguably the most effective type of rehab program. This is because they contain enough time to incorporate extended inpatient treatment with transitional outpatient therapy. In fact, according to the National Institute of Drug Abuse (NIDA), rehab programs that are 90 days or longer are most likely to lead to successful rehabilitation and relapse prevention.
These rehab programs are particularly effective because they offer enough time to properly detox and treat long-term addiction symptoms. This, in turn, allows 90 day rehab patients to maintain long-term sobriety more easily than 30 day or 60 day rehab patients.
Who Would Benefit from Attending a 30 Day Rehab Program
30 day rehab programs, whether residential or not, are beneficial for individuals who have a moderate to severe addiction but are highly motivated to achieve sobriety. 30 day rehab programs are also more beneficial for rehab patients that are looking to receive help in an affordable manner. People who need 24/7 care and monitoring to avoid relapsing would specifically benefit from residential 30 day rehab as opposed to standard inpatient 30 day rehab.
Evidence-Based Treatments Help You Heal
Here at Phoenix Rising Recovery, therapists customize a caring approach for your stay. That's because everyone comes to Phoenix Rising with a different background and reason behind why they started abusing substances. Therefore, it's essential that you receive a care protocol that focuses on your unique situation and individual needs. Possible modalities of addiction treatment include:
Behavioral counseling, which helps you switch out dysfunctional patterns with healthy coping skills
One-on-one counseling empowers you to open up about sensitive situations
Group therapy, which includes process groups and psychodrama
Neurofeedback is a tool for exercising your brain to strengthen desirable brainwave patterns
Mindfulness training to deal with anxiety or stress through breathing exercises and guided visualization
Choosing a Treatment Delivery Method That Makes Sense 
What should a 30 day rehab program in Southern California look like? Well, it depends on the individual needs of the person attending the said 30 day rehab program. This type of rehab program may include:
Not everyone needs detoxification at the onset of rehab care. If you've already succeeded in breaking your physical addiction, you're in an excellent position to start with clinical care immediately.
Some individuals that are receiving addiction treatment may immediately decide to enter a 30 day rehab program but later change their minds. If you're one of these people, you can always upgrade your care approach to a program that's longer or more intensive.
Healing Isn't Just About Therapy 
Obviously, the therapeutic interventions are the catalysts for healing from addiction. However, processing what you've learned in addiction therapy is just as important as attending addiction therapy.
Social interactions with peers in recovery are essential to get the most out of rehab. That's why Phoenix Rising Recovery is an addiction treatment center with an environment that allows rehab patients to discuss what they've been learning in therapy with one another.
On top of that, the Phoenix Rising Recovery venue allows rehab patients to relax and pause in-between treatment and therapy sessions. During this time, Phoenix Rising Recovery patients can take advantage of the addiction treatment center's spa-like vibe and amenities. Some of these amenities include a pool, a jacuzzi, and beautiful campus grounds.
Having time to oneself to relax and pause in-between treatment and therapy sessions is necessary to truly process what you've been learning. This is especially true in today's hectic times when time to slow down, breathe, and process things are hard to come by.
Overcome Your Addiction and Change Your Life for the Better By Attending Rehab at Phoenix Rising Recovery
As you continue receiving addiction therapy and developing new coping mechanisms while attending one of our 30 day rehab programs here at Phoenix Rising Recovery, you'll soon start to feel yourself gaining control over your addiction. In fact, there is little to no downside to attending a 30 day rehab program.
So, why not enroll in a 30 day rehab program here at our facility. Once you do, you can see firsthand what our treatment program can do for you and your addiction. To learn more about the various rehab programs that we offer here at Phoenix Rising Recovery, contact us. We would love nothing more than to help you overcome your addiction once and for all!